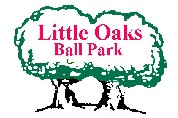 2003 Registration Dates
If you have not registered, we will be there Saturday, March 8th for late registration.
2003 Drafts
INSTRUCTIONAL LEAGUE

Saturday
Mar. 8
6 & Under Pitch Machine
2:30pm
Saturday
Mar. 8
Inst T-Ball
2:00pm
Includes 2003 Schedule of Events
You will need Adobe Acrobat Reader to view the newsletter. Click below to download it.